For Whom Do We Work and Who Do We Work With:
Manufacturer & retailers, Buying offices & traders, Freight Forwarders, Custom Brokers, Trucking Companies, Warehouse providers, Air-& Steam Ship Lines, Rail road companies, Financial Institutions, Insurance Companies as well as Government Agencies.
Our Approach: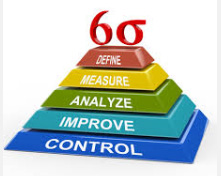 We want to completely understand your business, situation and needs.
Good Consultants are good listeners. God gave us two ears and only one mouth, so we should listen twice as much as we speak. The key to smooth implementation and successful Project Management is to fully comprehend your business needs, to identify together the tasks to be undertaken and to work towards a shared goal.
We are leveraging Lean Six Sigma methodologies and applying DMAIC (Define, Measure, Analyze, Improve and Control) as a key concept to improve existing processes.
Where We Work:
Our business approach is to offer 100% flexibility and our attitude is "
Anytime, Anyplace, Anywhere
" As your independent professional Supply Chain adviser and so an "outside the box" thinker, we/I can collect money for you in
A
nchorage or check out a warehouse provider for you in
Z
hengzhou. You decide – We provide.
What Are The Value Added Services We Can Offer:
With shrinking resources and tighter budgets you might want to consider shifting fixed cost to variable cost, by outsourcing some of your non-core or even core businesses.
Jobs and careers
Click here to view current opportunities.
Useful Links
View useful links.